Window Grilles
We carry the largest and finest collection of window grilles in the industry including windows, doors, sliding panels, dividers, folding screens, wall and ceiling paneling, mirrors, decorative wall hangings, headboards, railings and even lay-in suspended ceiling.
Window Grilles lend themselves to a wide range of applications from the refined to the casual, from Mediterranean to Arts and Crafts to whatever your imagination can create.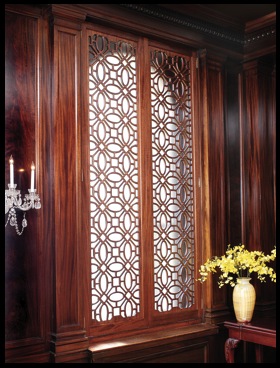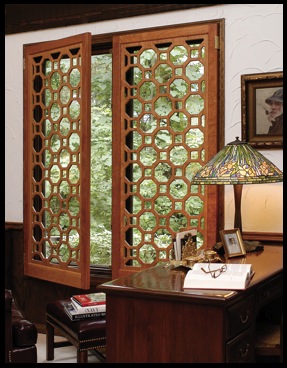 Shoji Screens
The soft even light of shoji panels creates a perfect stage for rich complexity as well as refined simplicity.
The subtle translucence and modular nature of these panels will greatly enhance the unity of your homes design.